News
ATEC congratulates Government on historic Skills and Training Funding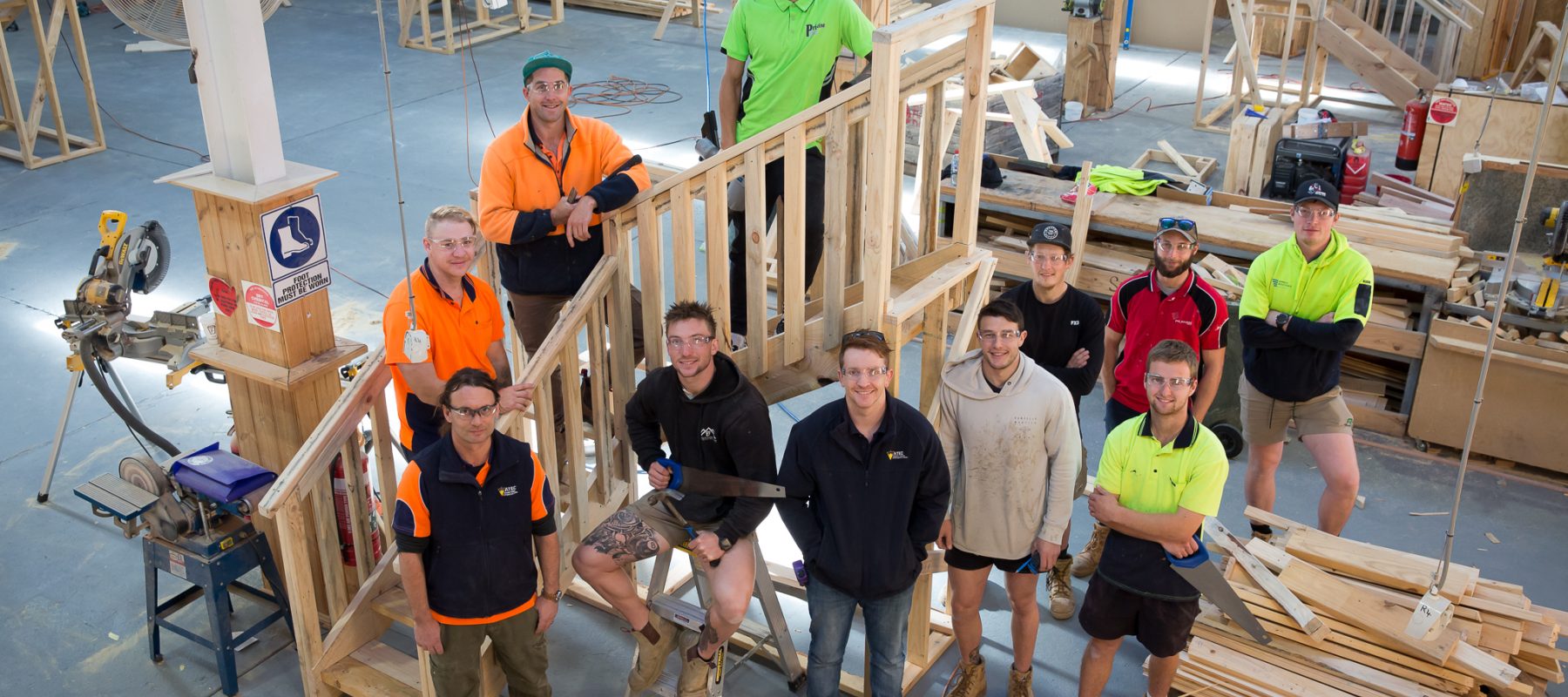 Posted on October 18, 2023
ATEC, the State's largest private training provider of construction, engineering and electrical apprentices has commended the State and Federal Governments on signing a $2.29 billion National Skills Agreement. With ATEC's unique capacity to propel the State forward in the critical apprenticeship areas of electrical, carpentry, mechanical and fabrication the funding news was welcomed as it will position SA as a globally competitive workforce.
The National Skills Agreement will see $440m allocated to South Australia and represents the biggest increase in funding in South Australia's history.
ATEC's CEO, Greg Bassani OAM said he was looking forward to working with Government and industry to expand South Australia's growing skilled workforce, especially in the construction area.

"ATEC has experienced unprecedented growth in all apprenticeship areas but particularly carpentry as we have the largest market share of carpentry apprentices in the State. The increased funding announcement will benefit the SA construction industry and enable ATEC to keep pace with increasing training demand," explained Mr Bassani.
"ATEC's Group Training Organisation (GTO) is also experiencing rapid growth, particularly in view of the recent addition of plumbing apprenticeships. Our group training division provides a simple and flexible arrangement, with services that allow employers to take on apprentices without ongoing employment obligations, and the funding will help our GTO to continue to assist industry," added Mr Bassani. Probably a long bow to suggest the funding will support the GTO, but I suppose it does, indirectly.
ATEC has been in operation since 1989. From fledgling beginnings in a small building in Largs Bay, over the years ATEC has grown to have two training facilities across Adelaide in Ottoway and Lonsdale, and over 1,500 trade apprentices.
Employing over 80 staff and providing high-quality Training and Group Training services in both metropolitan and regional communities throughout South Australia, ATEC is one of South Australia's quiet success stories.
All ATEC staff are passionate about the provision of the highest level of training and associated services to ensure that students leave with the maximum potential to be the best that they can be, by utilising skills and knowledge they have obtained through their time with us.
ATEC trainers are all highly skilled in their field of delivery, are industry experienced and are strongly focused on "Changing People's Lives" as each student begins their journey of skills development..
Proudly South Australian, ATEC has more than 30 years of experience in "Changing People's Lives" and looks forward to another 30 years, particularly in light of the funding announcement.
Click here to read the Government media release.


Get the latest announcements and up-to-date information from ATEC
View all news
---
Do you have a question about any of the information here?
Make an Enquiry