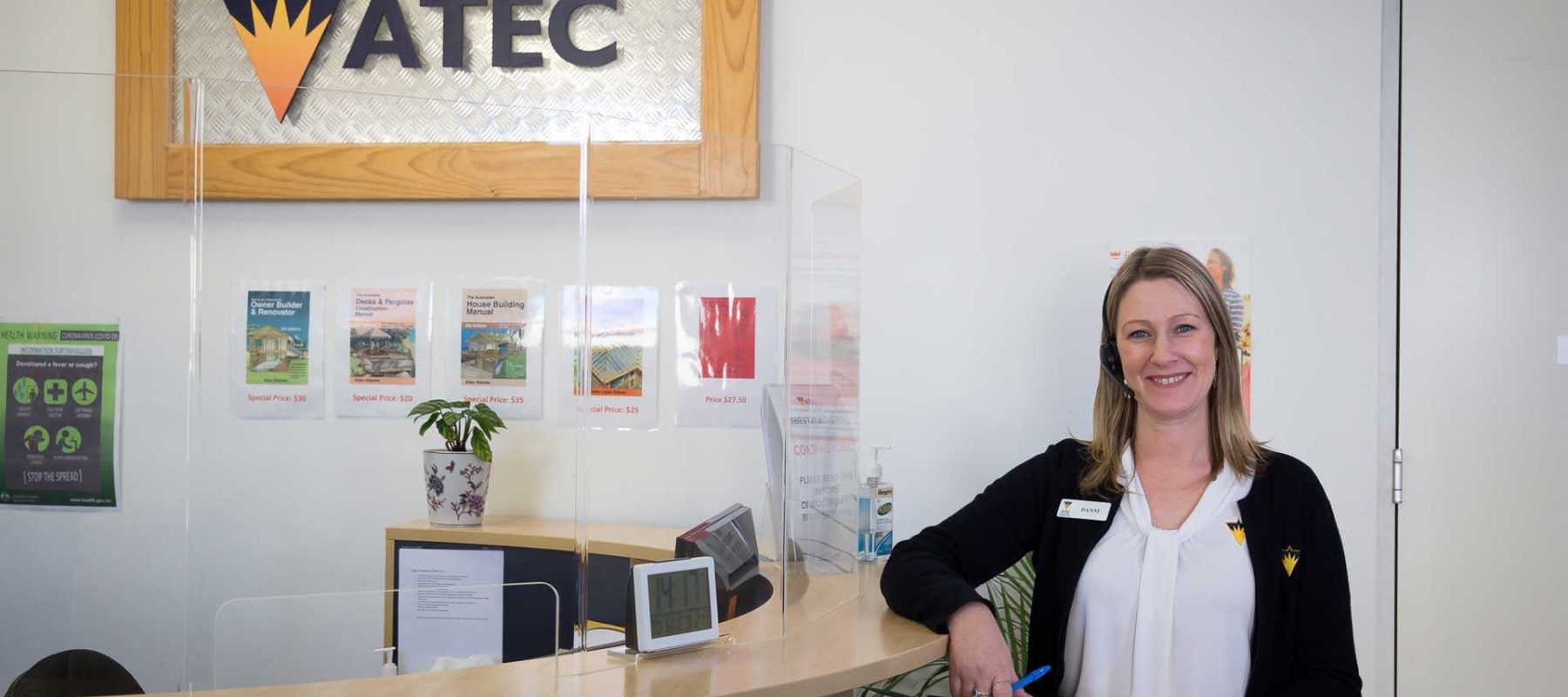 When people choose to work with ATEC, they join us in providing industry-focused trade training, apprenticeship services and recruitment services across the Adelaide metropolitan area.
Interested in working at ATEC?
From humble beginnings in 1989 as a not-for-profit training centre, ATEC is now:

A Registered Training Organisation
A Group Training Scheme
A Community Services training division
ATEC employees focus on providing employers and job seekers with quality recruitment, training and support services. To deliver our quality services, the behaviours we look for in our candidates are:
Adaptability
Teamwork
Excellence
Commitment
Integrity
Respect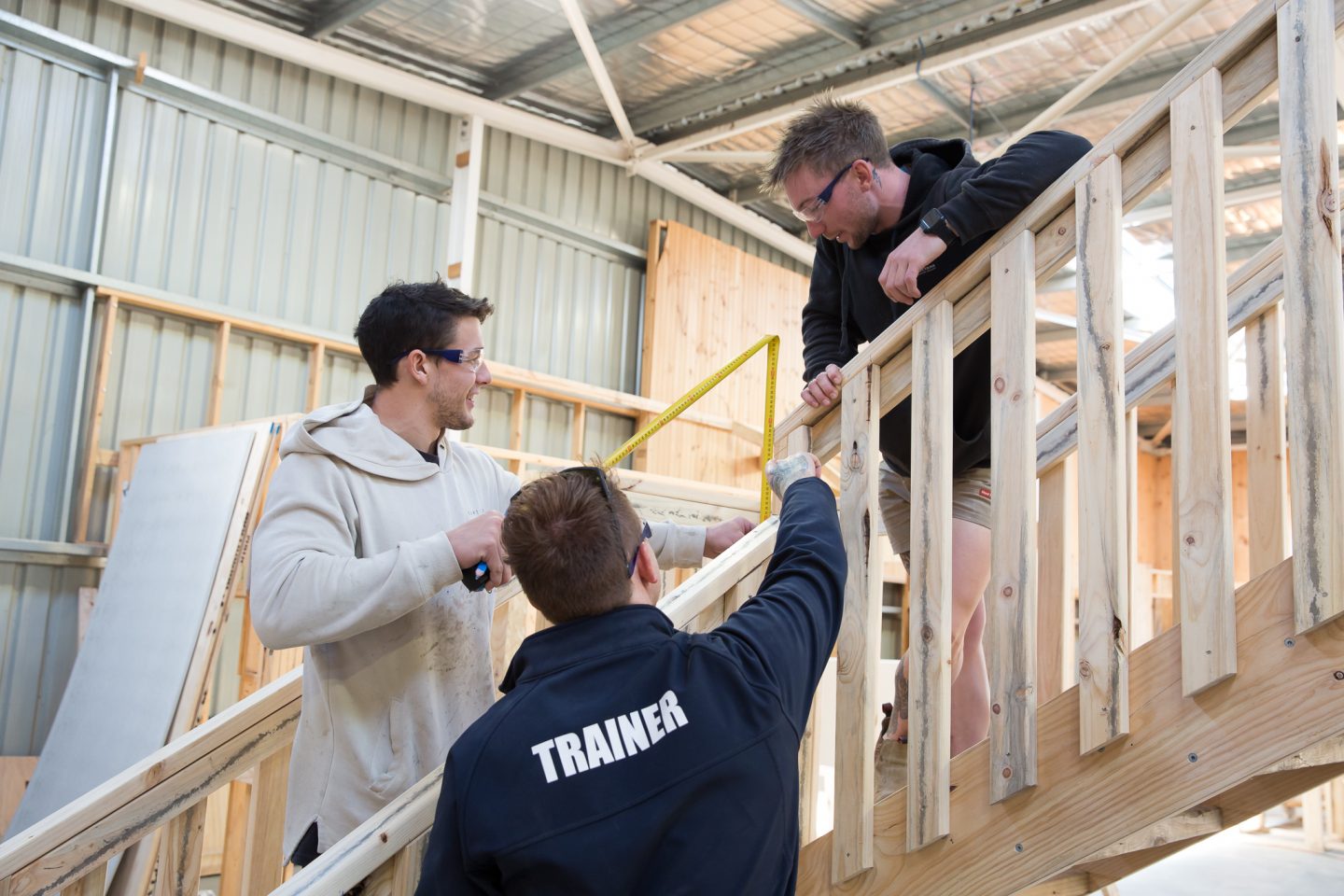 Career Directions
The diversity of our complementary services provides a range of careers that can be pursued at ATEC including jobs in:

Office Work: Administration, Finance, IT, Payroll/HR, Quality Management and WHS, and Marketing
Trade & Business Training: Electricians, Fitter & Turners, Welder/Fabricators, Carpenters, and Qualified Office Professionals
Business Development
Community Services Training: Enrolled Nurses, and Qualified Disability and Care Workers
Each job description will contain a Person Specification, common specifications include:
DHS - Working With Children Clearance
Mandatory or desirable qualifications, as determined by the nature of the job
Commitment to good teamwork and a flexible approach to varying duties
Quick learner, able to interpret guidelines, adaptable to changes, and able to learn new processes quickly
Initiative to question anomalies and report out of specification situations immediately
IT skills, including keyboarding accuracy
Good communication and interpersonal skills
Good telephone manner
Professional personal appearance and presentation
Friendly, honest and reliable
Sense of humour
Respect for confidentiality and privacy
Satisfactory pre-employment health assessment (including alcohol and other drugs testing) results
Recruitment Process
How do I apply for a position?
Forward your application in line with the instructions contained in the advertisement. The job description will be available from our website or can be sent to you on request.
Will I receive a response?
Emailed applications will receive an automatic receipt. Applications delivered by post will receive a letter of acknowledgement.
Please note that only short-listed candidates will be contacted regarding the next step in the recruitment process.
Unsuccessful applications will be destroyed in line with National Privacy Principles unless we contact you to advise that we want to keep your resume for future opportunities.
Can I apply for more than one role?
You may apply for more than one role. Please apply for each position with a new application.
Can I register for future opportunities?
We encourage applicants to register for future opportunities and this may be done at any time by emailing a copy of your resume and a brief cover letter to humanresources@atec.asn.au.
Your details will be held for a period of 12 months after which they will be destroyed in line with National Privacy Principles.
Who has the ability to see my profile?
Our Human Resources staff will have access to your profile. Should a suitable vacancy arise within ATEC during the 12 months, your details will be passed to our relevant manager for consideration.
How long until a decision is made?
We endeavour to shortlist for interviews as soon as possible after applications close and update our Vacancy Register on the website to keep applicants informed regarding the vacancy status.

When we have an immediate vacancy, applications may be reviewed on receipt in lieu of a closing date. Therefore, applicants are encouraged to apply without delay.

If you are required for an interview, you will be phoned or emailed regarding a suitable time.
What is the usual interview process?
Our pool of candidates is drawn from internal and external applications in response to the advertisement, from cold canvass registrations held on file and from internal referrals. We rarely use recruitment agencies.

On arrival for your interview there will be an application for employment form to complete. The interview itself is usually with a panel of 2-3 people. Subsequent steps in our recruitment and selection process include:
reference checking
pre-employment health assessment
DHS - Working With Children Clearance
confirmation of Australian work rights
verification of qualifications
Will I have to provide referees?
If you are short-listed for an interview you will be required to provide referees; preferably names and phone numbers accompanying your application.
Do you have a question about any of the information here?
Make an Enquiry