Host an Apprentice or Trainee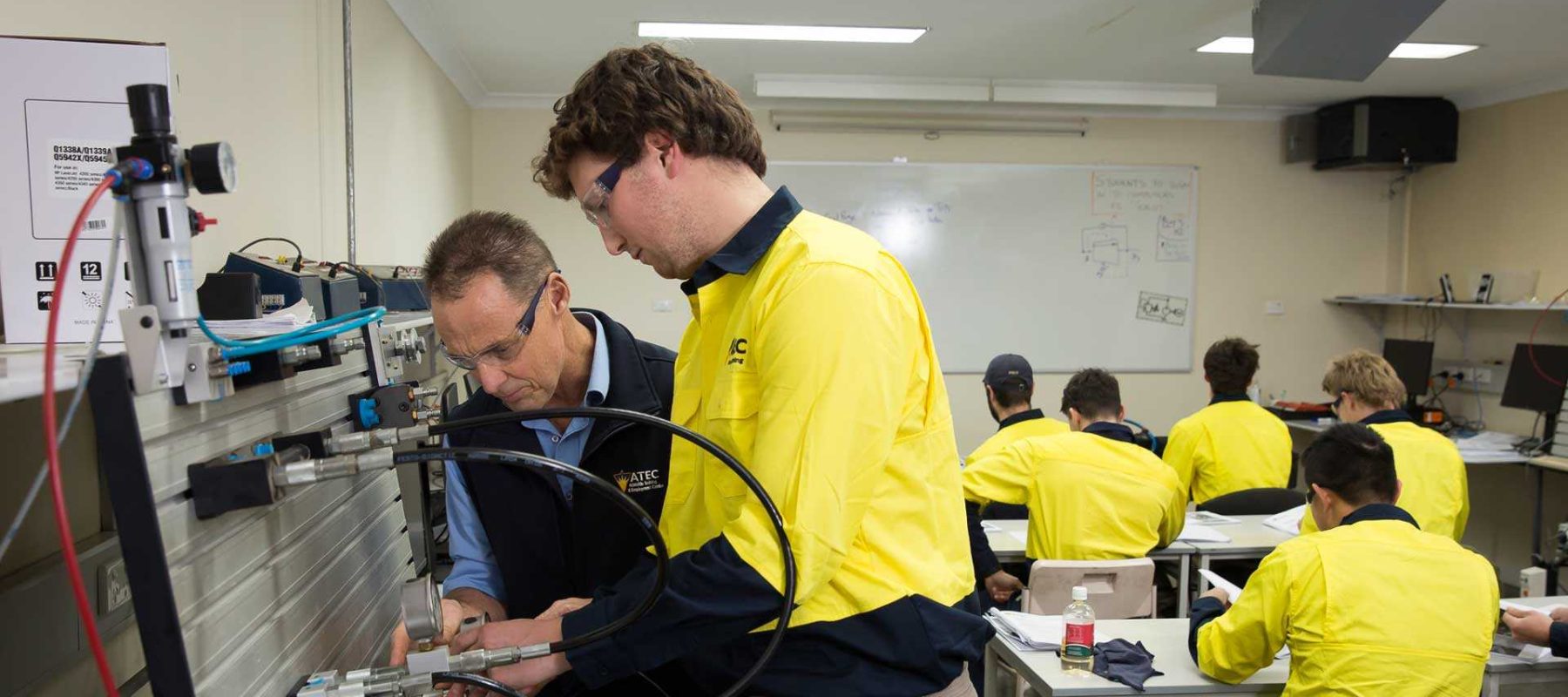 We make it simple for businesses to take on apprentices and trainees. We prepare apprentices for work, look after their training and manage the apprenticeship administration to help you build your skilled workforce.
Why hire an apprentice through ATEC GTO?
We specialise in managing apprenticeships and traineeships for engineering an electrical industries as well as business trainees. We place work-ready apprentices with host employers where they can apply their nationally recognised training and skills in the workplace.
Employing an apprentice through ATEC Group Training is extremely cost effective; you only pay for the time the apprentice is in the workplace, reducing the administration and headaches of employing your own staff.
Facts at a glance
There are reduced administration costs. ATEC Group Training manages all the administration and paperwork including awards, payroll and Workcover allowing you to just focus on your business.

Flexibility. Hire from 2 weeks to the term of the apprenticeship. You retain the right to return if economic circumstances prevent ongoing employment, giving you total peace of mind.

An extensive selection, recruitment and placement service to find you the right apprentice. The best fit for your business is our priority and we also ensure a minimum standard of training where needed before an apprentice starts with you (e.g. Certificate II level).

Comprehensive support and regular mentoring. In line with your needs we manage the apprentice's skills development and training through maintaining regular scheduled contact, always with your business and the apprentice's needs as a priority.

Trade qualified staff with flexible training options. Our Group Training staff are trade qualified and can arrange training at your site when needed.

Financial simplicity. You only pay for hours worked, receiving an invoice fortnightly.

Quality endorsed service. ATEC's apprentice hire service (Group Training) is accredited against the National Standards for Group Training Organisations.
What trades and vocations are available?
ATEC Group Training specialises in the selection, recruitment and placement of apprentices to the engineering an electrical industries, as well as providing Business Trainees (administration)
Trade vocations include:
Electrical
Refrigeration & Air Conditioning
Data Communications
Metal Fabrication
Mechanical

Mechanical Fitter
Tool Maker
CNC Machinist
Fitter and Turner

Business Traineeships (Administration)
Flyer Information
Do you have a question about any of the information here?
Make an Enquiry