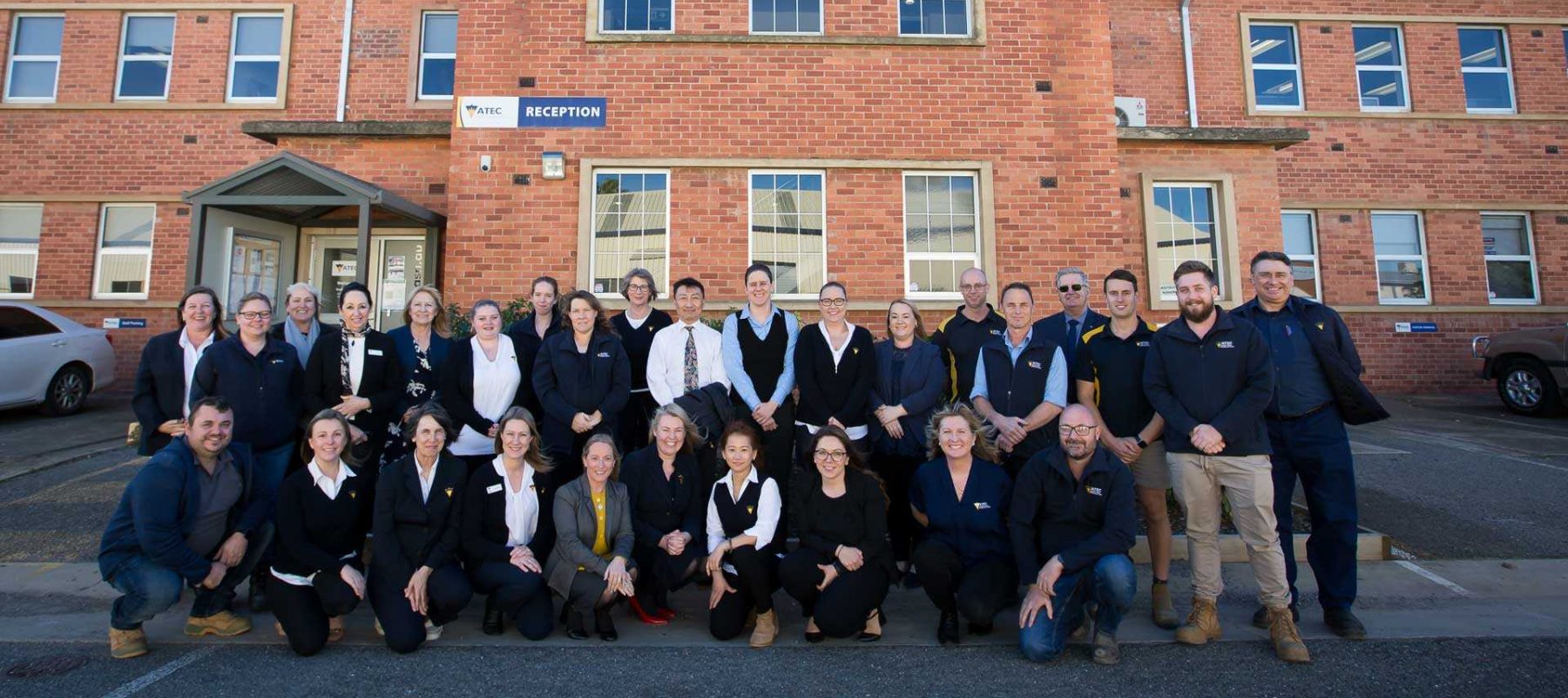 ATEC is a not-for-profit organisation providing skills training, apprenticeship and recruitment services for school students, school leavers, apprentices, jobseekers, business and existing workers.

What We Do
Our expertise covers the training of apprentices and specialised training for industry, school students, school leavers and the unemployed. We offer a broad range of qualifications and courses across mechanical, fabrication, engineering production, general construction, electrical and community services areas.
ATEC has two industry focused skills training centres located strategically in the North Western and Southern metropolitan Adelaide.
Our Group Training (apprentice hire) division services the whole Adelaide metropolitan area.
Our Mission
ATEC's mission is to actively contribute to the growth of employment and development of skills within the community by providing quality training, apprenticeships and recruitment services.

Our Values
Our values articulate the things that set ATEC apart from other organisations, and they clearly establish the behaviours and actions employed by all our staff everyday.
Adaptability
Teamwork
Excellence
Commitment

Integrity

Respect

Refer to our values Value and Culture Policy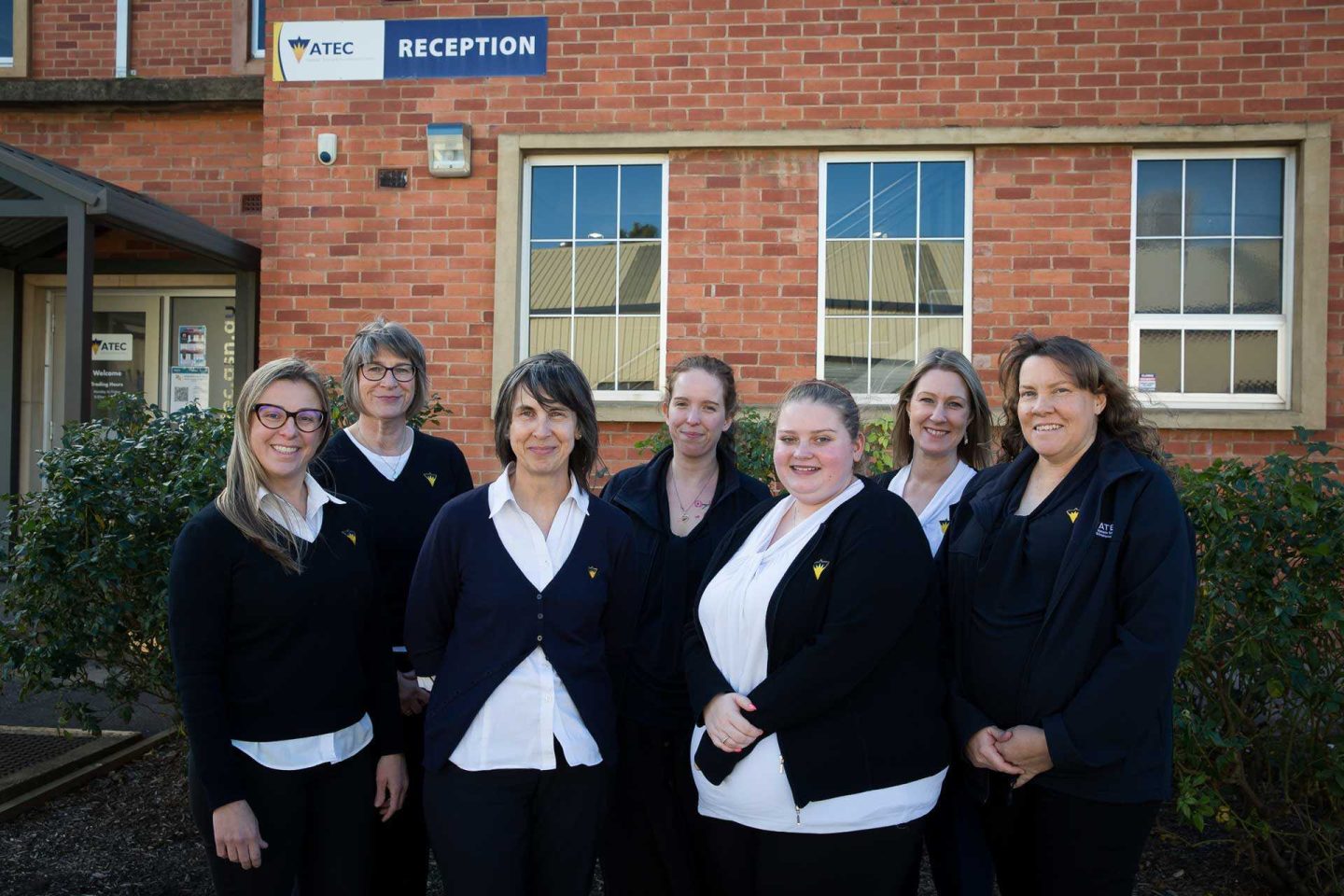 Quality Certified Organisation
Adelaide Training & Employment Centre Inc. (ATEC) is certified to the International Standards Organisation's 9001 Quality Management Systems series through SAI Global Limited. A certification program implemented since 2005 demonstrates our commitment to quality and continuous improvement of our services. This framework focuses our efforts on improving the degree to which ATEC services meet our customer requirements; on improving the effectiveness of our processes; and improving the perceptions of our customers as to how well their needs and requirements have been met.
Adelaide Training & Employment Centre Inc. is committed to providing a complete range of flexible vocational education, training, recruitment and apprenticeship services to all our clients through excellence in professional service delivery.
Working With Children and Youth
Our commitment to the safety of young people
All young people who access ATEC services have a right to feel and be safe. The safety and wellbeing of all children and young people accessing our services will always be our first priority.
This policy applies to all employees, volunteers, young people, visitors and individuals who access ATEC services and complies with the child safe environments provisions of the Children and Young People (Safety) Act 2017. Employees providing education services wholly or partly for children or young people are mandatory notifiers under the Child and Young People (Safety) act 2017. It is a legal requirement for a mandated notifier to report their suspicions if a young person is at risk of harm to the Department of Child Protection.
Workplace Gender Equality
The Workplace Gender Equality Act 2012 (Act) replaced the Equal Opportunity for Women in the Workplace Act 1999. The new, strengthened legislation aims to improve and promote equality for both women and men in the workplace.
The principle objects of the Act are to:
promote and improve gender equality (including equal remuneration between women and men) in employment and in the workplace
support employers to remove barriers to the full and equal participation of women in the workforce, in recognition of the disadvantaged position of women in relation to employment matters
promote, amongst employers, the elimination of discrimination on the basis of gender in relation to employment matters (including in relation to family and caring responsibilities)
foster workplace consultation between employers and employees on issues concerning gender equality in employment and in the workplace
improve the productivity and competitiveness of Australian business through the advancement of gender equality in employment and in the workplace.
Reflecting the 2012 legislation, the agency charged with overseeing the Act (formerly the Equal Opportunity for Women in the Workplace Agency) has been renamed the Workplace Gender Equality Agency. (Source: www.wgea.gov.au)
WGEA Report
To view Adelaide Training and Employment Centre's 2021 report:

Do you have a question about any of the information here?
Make an Enquiry