Training
Customised Training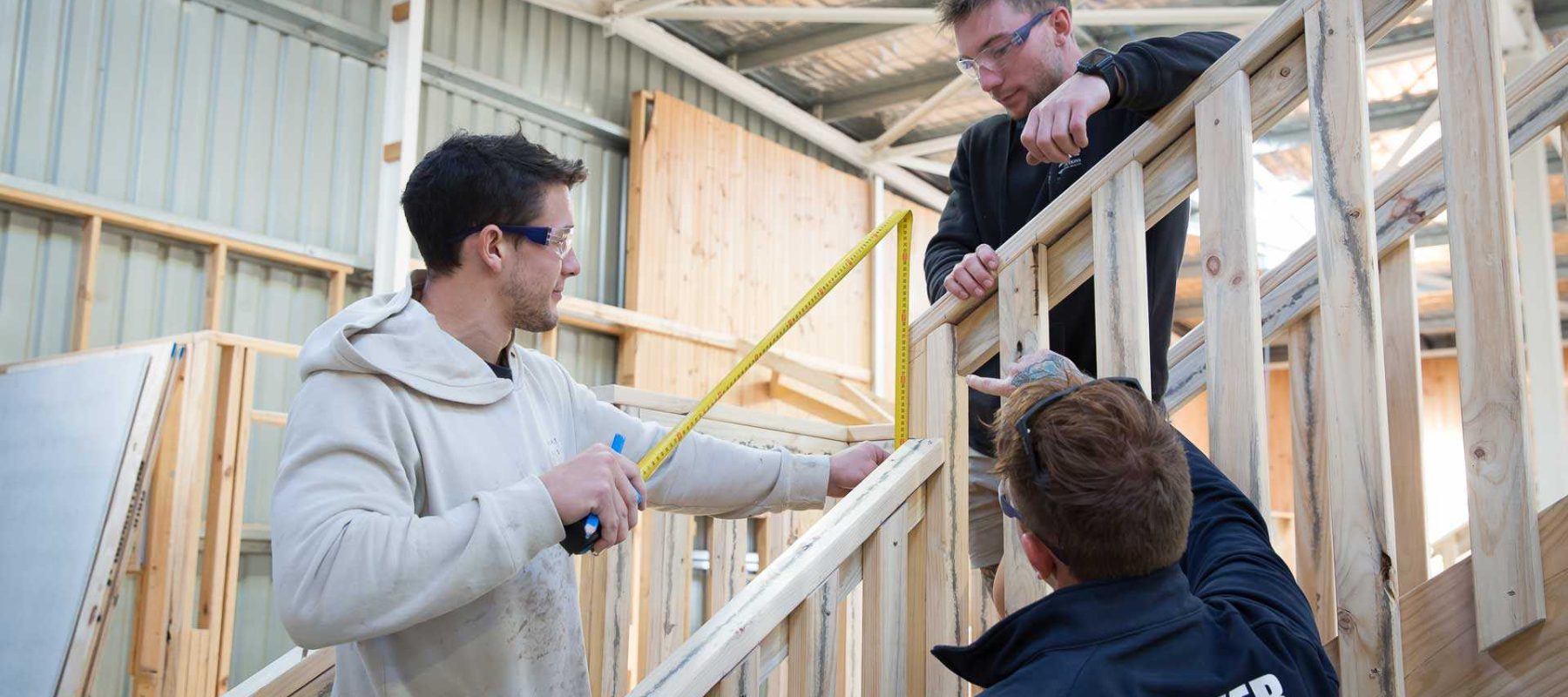 At ATEC we can customise courses to suit your business or industry needs. If you are looking for something that is outside the box please get in touch today. We can customise group bookings to suit your needs. We also offer HLTWHS005- Conduct manual tasks safely. Below are other customised courses we can facilitate.
Building with Light Gauge Steel
Carpenter Professional Development Program
Expressions of interest are being sourced for these sessions.
A practical course of professional development for upskilling carpenters in building with light gauge steel for Class 1a and 10 building applications supported by BlueScope , NASH National Association of Steel Frame Housing and CITB
The course involves participants in the build of a non-cyclonic, light gauge steel structure consisting of wall frames and roof truss.
Erect Walls – Non-Cyclonic
Bottom Plate Pre-Cut Removal for Door Openings
Modify Window Opening
Make a Noggin
Prepare for Roof Truss
Attach Roof Truss
Hole Punching
Apply Thermal Membrane and Sarking
Remove a Stripped Screw
Remove and Replace a Stud
There is an online component allowing access 24/7 for the theory component prior to attending a four hour practical session.
Course can be run late afternoon or on Saturdays depending on demand.
Cost for this program is $475 or $245 with a current CITB number.
Working Safely at Heights course
Pre-requisite CPCCWHS2001 for CPCCCM2012 Work safely at heights


A person who demonstrates competency in this unit must be able to provide evidence of the ability to:
locate, interpret and apply relevant information, standards and specifications
comply with site safety plan, OHS regulations and state and territory legislation applicable to workplace operations
safely and effectively use tools, plant and equipment
communicate and work effectively and safely with others
select and use appropriate height access and fall protection equipment and work methods, including inspecting fall protection equipment, scaffold and fall barriers for faults
Apply knowledge of industry products to identify:
manual handling risks
types of lifting and support structures approved for use
modify work activities to cater for variations in work site procedures, contexts and environment and use appropriate behaviour for safe work at heights
use safe handling requirements, based on information provided, for equipment, products and materials
Cost for this program is $260 or $130 with a current CITB number.