Apprentice and Trainee Support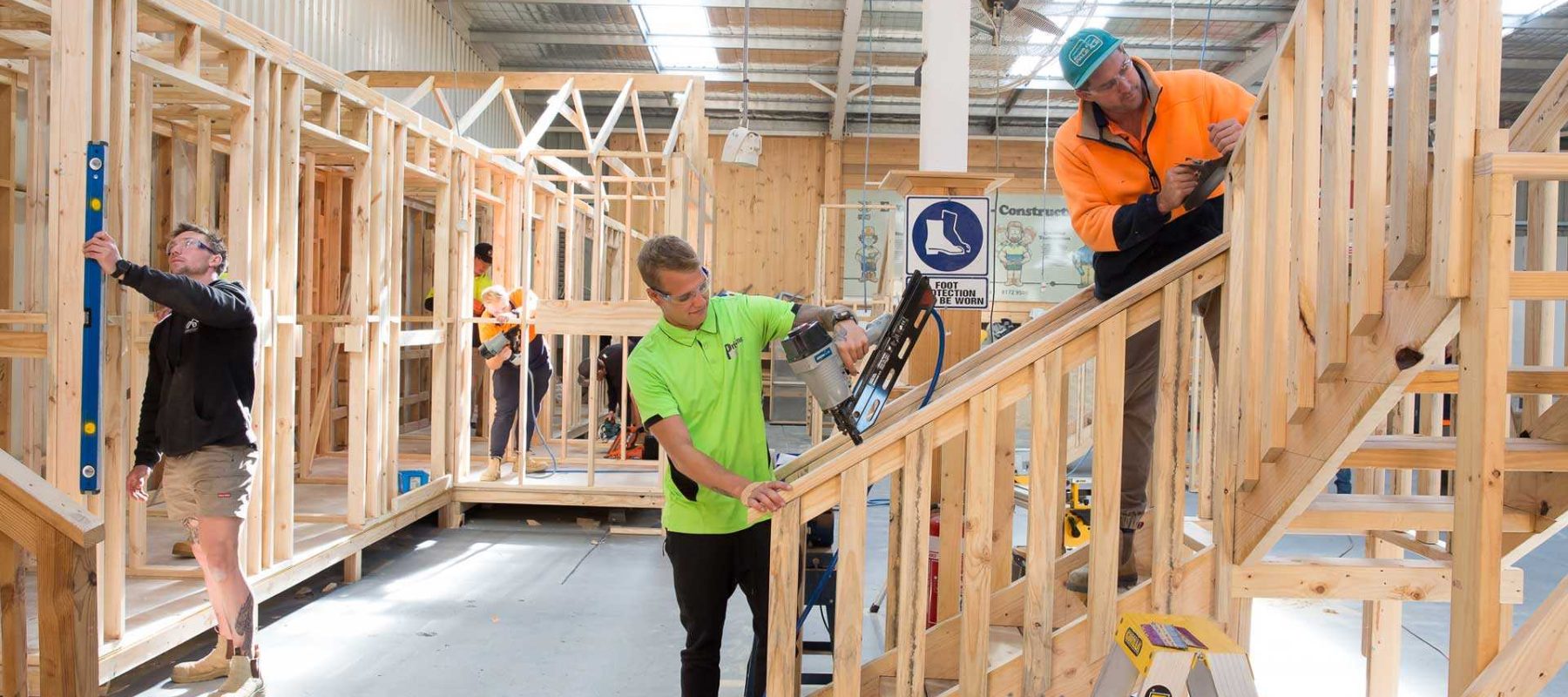 ATEC can assist you with everything from training your apprentices to offering apprentices for hire to taking care of all the paperwork required for apprenticeships and traineeships.
Want to find training for your apprentice?
ATEC offers training for apprentices on a contract of training. We offer a unique and flexible arrangement with a Case Management service allowing for a large percentage of training and assessment services to be provided on-the-job for apprentices and trainees. This minimises disruption to your business with apprentices being off-site for long periods and also provides the apprentice or trainee with a mentor in regards to their training and assessment.
An ATEC Case Manager personally trains the apprentice or trainee for all on site units, tracks progress and manages their training for the entire apprenticeship through regular visits to the work site ensuring apprentices productive time at work is maximised.

Want to hire an apprentice?
ATEC's Group Training Scheme provides an innovative solution to employing apprentices in one easy step. Our group training division provides a simple and flexible arrangement, with services that allow employers to take on apprentices without ongoing employment obligations.
How does our Group Training Scheme work?
ATEC Group Training employs work ready, high quality apprentices and trainees across a range of industry sectors, and then we can on hire those apprentices and trainees to companies (Host employer) for a suitable period of time.
What are the benefits to your business?
Employing an apprentice through ATEC Group Training can be extremely cost effective for your business. You pay only for the time the apprentice is in the workplace reducing the administration and headaches of employing apprentices yourself.
Benefits at a glance
Reduced administration costs - ATEC Group Training manages all required paperwork
Flexibility - period of time that you need the apprentice for no matter how short or long that ends up being
Comprehensive support
Financial simplicity
Generous payment terms
Quality endorsed service
An extensive selection, recruitment and placement process for an apprentice
Regular mentoring of the apprentice
Work plans tailored to your needs
Do you have a question about any of the information here?
Make an Enquiry