CPC30211 -
Certificate III in Carpentry
Please Note: All enrolments in this qualification will be required to transition to the updated qualification CPC30220 - Certificate III in Carpentry prior to 27th of November 2022.
This qualification covers the skills and knowledge required for employment as a Carpentry Tradesperson, covering work in residential and commercial applications. You will learn the foundations and skills to professionally produce quality work, you will learn about the context of the building industry and safe work practices.

Duration
This program is offered as a 48 Month (4year) Australian Apprenticeship Training Contract.
Note: usually completed in approx. 3.5 years. You will be assigned an ATEC Case Manager who will work with you and your employer to develop a Training Plan that suits the needs of you and your employer.
Assessment
There are theory and practical training and assessment components to the course. Skills will be trained and assessed through a blend of off-the-job (trade school), self paced study and on-the-job training.
Entry Requirements
Participants MUST:
Be signed into an approved Training Contract with an employer through an Australian Apprenticeship Support Network
Be 16 years or older for a standard apprenticeship training contract; or
15 years or older for a school based apprenticeship training contract
Be an Australian/New Zealand Citizen or hold an eligible VISA.
Have the ability to read, write and understand basic English and carry out basic mathematical calculations.
Course Fees
Please contact ATEC on 1300 112 832 for further information on course fees. Note: Students are required to contribute towards tuition fees and other incidentals such as textbooks.
Subsidised Training
Subsidised Fee: $3205.40 AUD (GST exempt)
JobTrainer Subsidised Fee: $723.80 AUD (GST exempt)
This course may be subsidised by the Government of South Australia for eligible students. Please contact ATEC so we can assess your eligibility.

This course may be subsidised by the Construction Industry Training Board (CITB) for eligible participants, visit https://citb.org.au/construction-workers-or-apprentices/apply-for- a-citb-number to apply.

Note: Tuition and incidental fees will still require contribution by learners if eligible for funding
Learner Requirements
Provide your Unique Student Identifier (USI). To apply for a USI go to https://www.usi.gov.au/your-usi/create-usi
Provision of Australian legal photo identification for enrolment purposes
Applicants will be required to attend an enrolment session and undertake a Literacy and Numeracy Assessment at a level required to successfully complete the qualification. Potential clients who are identified as not meeting course requirements will be assisted with referral to appropriate support services.
It is suggested that all students hold a White Card; this will be required before entering any construction site.
PPE (Personal Protective Equipment)
To be supplied by participant:
Safety Boots (steel cap)
Safety glasses (non-tinted)
Long pants
Long-sleeved shirt (for WHS reasons please do not wear excessively loose clothing)
High visibility vest (high visibility shirt/jumper is acceptable)
Sun protection as required
Outcome
On successful completion of all requirements of this course, learners will be issued with:
A Record of Results; and a
Certificate for the CPC30211 Certificate III in Carpentry.
Note: Students who do not complete all the requirements of this course will receive a Statement of Attainment for the units of competency that have been successfully achieved.
Course Units
These units are a sample training plan that ATEC offers for this qualification in accordance with the qualification rules described in Training.gov - CPC30211 Packaging Rules

22 Core Units & 8 Elective Units

Units
Core course units
| | |
| --- | --- |
| CPCCCA2002B | Use carpentry tools and equipment |
| CPCCCA2011A | Handle carpentry materials |
| CPCCCA3001A | Carry out general demolition of minor building structures |
| CPCCCA3002A | Carry out setting out |
| CPCCCA3023A | Carry out levelling operations |
| CPCCCM1012A | Work effectively and sustainably in the construction industry |
| CPCCCM1013A | Plan and organise work |
| CPCCCM1014A | Conduct workplace communication |
| CPCCCM1015A | Carry out measurements and calculations |
| CPCCCM2001A | Read and interpret plans and specifications |
| CPCCCM2002A | Carry out excavation |
| CPCCCM2007B | Use explosive power tools |
| CPCCCM2008B | Erect and dismantle restricted height scaffolding |
| CPCCCM2010B | Work safely at heights |
| CPCCCO2013A | Carry out concreting to simple forms |
| CPCCOHS2001A | Apply OHS requirements, policies and procedures in the construction industry |
| CPCCCA3003A | Install flooring systems |
| CPCCCA3004A | Construct wall frames |
| CPCCCA3005B | Construct ceiling frames |
| CPCCCA3006B | Erect roof trusses |
| CPCCCA3007C | Construct pitched roofs |
| CPCCCA3008B | Construct eaves |
Elective units
| | |
| --- | --- |
| CPCCCA2003A | Erect and dismantle formwork for footings and slabs on ground |
| CPCCCA3009B | Construct advanced roofs |
| CPCCCA3010A | Install and replace windows and doors |
| CPCCCA3013A | Install lining, panelling and moulding |
| CPCCCA3016A | Construct timber external stairs |
| CPCCCA3017B | Install exterior cladding |
| CPCCCA3018A | Construct, erect and dismantle formwork for stairs and ramps |
| RIIHAN301E | Operate elevating work platform |
Register your interest
If you have any questions about this or any course, reach out to us:
Call: 1300 112 832
Find us on Facebook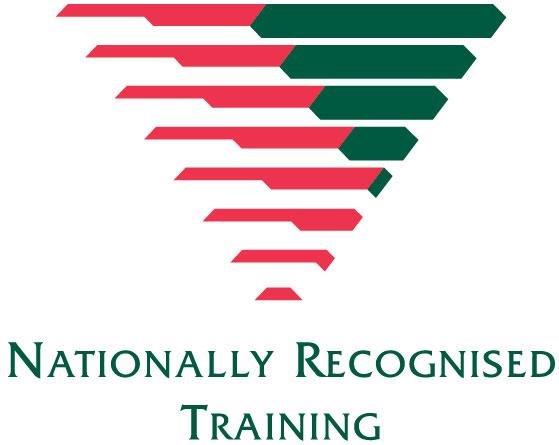 Pre-enrolment information
Download the Flyer for this course
Do you have a question about any of the information here?
Make an Enquiry