UEE30811
Certificate III in Electrotechnology Electrician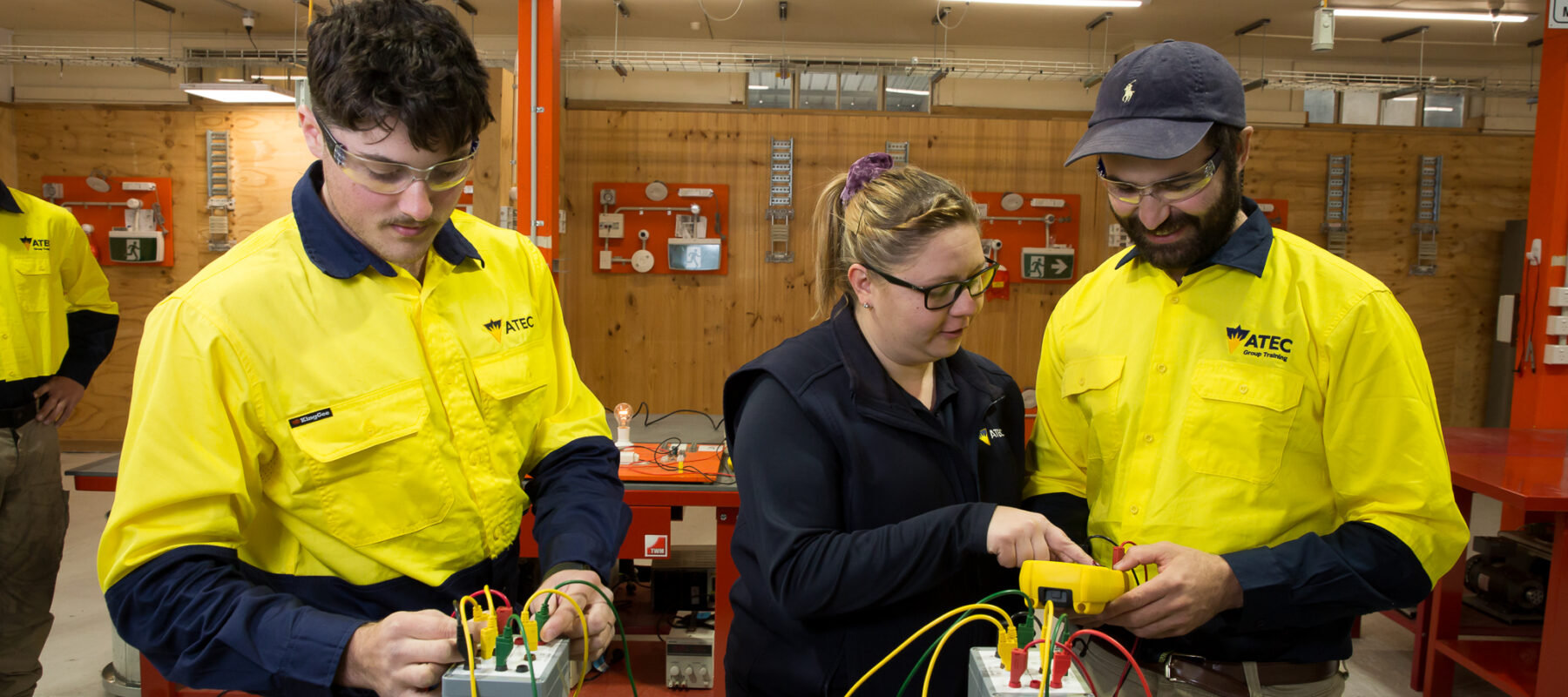 Please note: All enrolments in this qualification will be required to transition to the updated qualification UEE30820 - Certificate III in Electrotechnology Electrician prior to 31st of January 2023
This qualification covers the skills and knowledge competencies to select, install, set up, test, fault find, repair and maintain electrical systems and equipment in building and premises. It includes ERAC requirements for an 'Electrician's license'.

Duration
This program is offered as a 48 Month (4year) Australian Apprenticeship Training Contract.
Note: usually completed in approx. 3.5 years. You will be assigned an ATEC Case Manager who will work with you and your employer to develop a Training Plan that suits the needs of you and your employer.
Assessment
There are theory and practical training and assessment components to the course. Skills will be trained and assessed through a blend of off-the-job (trade school), self paced study and on-the-job skill development
Entry Requirements
Participants MUST:
Be signed into an approved Training Contract with an employer through an Australian Apprenticeship Support Network
Be 16 years or older for a standard apprenticeship training contract; or
15 years or older for a school based apprenticeship training contract
Be an Australian/New Zealand Citizen or hold an eligible VISA.
Have the ability to read, write and understand basic English and carry out basic mathematical calculations.
Have the physical ability to perform practical electrical skills.
Fees
Please contact ATEC on 1300 112 832 for further information on course fees. Note: Students are required to contribute towards tuition fees and other incidentals such as text books.
Subsidised Training

Subsidised Fee
Photovoltaic Stream - $3348.00 AUD (GST exempt)
Telecommunication Stream - $3472.00 AUD

This course may be subsidised by the Government of South Australia for eligible students. Please contact ATEC so we can assess your eligibility https://www.skills.sa.gov.au/jobtrainer

This course may be subsidised by the Construction Industry Training Board (CITB) for eligible participants: apply here. Note: Tuition and incidental fees will still require contribution by learners if eligible for funding

Learner Requirements
Provide your Unique Student Identifier (USI). To apply for a USI go to https://www.usi.gov.au/your-us...
Provision of Australian legal photo identification for enrolment purposes
Applicants will be required to attend an enrolment session and undertake a Literacy and Numeracy Assessment at a level required to successfully complete the qualification. Potential clients who are identified as not meeting course requirements will be assisted with referral to appropriate support services.
PPE (Personal Protective Equipment)
To be supplied by participant:
Safety Boots (steel cap)
Safety glasses
Work pants (work short accepted)
Long-sleeved shirt (for WHS reasons please do not wear excessively loose clothing)
High visibility vest (high visibility shirt/jumper is acceptable)
Outcome
On successful completion of all requirements of this course, learners will be issued with:
A Record of Results; and a
Certificate for the UEE30811 Certificate III in Electrotechnology Electrician.
Note: Students who do not complete all the requirements of this course will receive a Statement of Attainment for the units of competency that have been successfully achieved.
Course Units
These units are a sample training plan that ATEC offers for this qualification in accordance with the qualification rules described in www.training.gov.au
Units
Core course units
| | |
| --- | --- |
| UEENEEC020B | Participate in electrical work and competency development activities |
| UEENEEE101A | Apply Occupational Health and Safety regulations, codes and practices in the workplace |
| UEENEEE137A | Document and apply measures to control OHS risks associated with electrotechnology work |
| UEENEEE102A | Fabricate, assemble and dismantle utilities industry components |
| UEENEEE104A | Solve problems in d.c. circuits |
| UEENEEK142A | Apply environmentally and sustainable procedures in the energy sector |
| UEENEEE105A | Fix and secure electrotechnology equipment |
| UEENEEE107A | Use drawings, diagrams, schedules, standards, codes and specifications |
| UEENEEG106A | Terminate cables, cords and accessories for low voltage circuits |
| UEENEEG101A | Solve problems in electromagnetic devices and related circuits |
| UEENEEG102A | Solve problems in low voltage a.c. circuits |
| UEENEEG033A | Solve problems in single and three phase low voltage electrical apparatus and circuits |
| UEENEEG063A | Arrange circuits, control and protection for general electrical installations |
| UEENEEG006A | Solve problems in single and three phase low voltage machines |
| UEENEEG107A | Select wiring systems and cables for low voltage general electrical installations |
| UEENEEG108A | Trouble-shoot and repair faults in low voltage electrical apparatus and circuits |
| UEENEEG109A | Develop and connect electrical control circuits |
| UEENEEG103A | Install low voltage wiring and accessories |
| UEENEEG104A | Install appliances, switchgear and associated accessories for low voltage electrical installations |
| UEENEEG105A | Verify compliance and functionality of low voltage general electrical installations |
Photovoltaic Stream Electives
| | |
| --- | --- |
| UEENEEC001B | Maintain documentation |
| UEENEEK125A | Solve basic problems in photovoltaic energy apparatus and systems |
| UEENEEK148A | Install, configure and commission LV grid connected photovoltaic power systems |
| UEENEEC002B | Source and purchase material/parts for installation or service jobs |
| UEENEEG189A | Install and maintain emergency lighting systems |
Telecommunication Stream Electives
| | |
| --- | --- |
| UEENEEC001B | Maintain documentation |
| UEENEEF102A | Install and maintain cabling for multiple access to telecommunication services |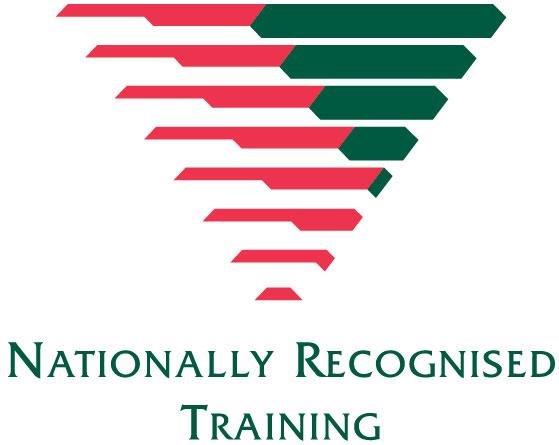 This course is available at: Ottoway
Pre-Enrolment Information
Download Flyer for this course
Do you have a question about any of the information here?
Make an Enquiry