CHC33015
Certificate III in Individual Support (Disability)
Gain the skills and knowledge to support and provide person centred services to people living with disabilities in our community to enhance their independence and wellbeing to live a quality life. This course will introduce you to all aspects of a disability support role, including assisting with personal care and daily activities.
Duration
Total 17-week course with:
14 weeks training

2 Days/Week (Contact): Consisting of face-to-face classroom based learning and practical workshops
3 Days/Week: Self-directed study
3-week work placement (minimum of 120 hours of work placement in a disability community care setting).

Assessment
Theory Assessment
Practical Assessment
Vocational Work Placement (on-job) Assessment
Entry Requirement
Participants MUST:
Be at least 16 years of age, while there are no age requirements for this qualification, ATEC would like to advise that some industry partners may have a set entry aged limit for placement.
Be an Australian/New Zealand Citizen or hold an eligible VISA.
Have an ability to read, write and understand basic English and carry out basic mathematical calculations and undertake a pre-course Literacy/Numeracy test.
Applicants are required to attend an interview and complete an upfront assessment of need to enter and successfully complete the qualification. Applicants who do not meet course entry requirements will be assisted with referral to the appropriate support services.
Have the physical ability to perform practical skills as stated in some of the individual units of competency.
Be able to gain a NDIS Worker Clearance and WWCC (working with children check Police Clearance to undertake a vocational work placement within the disability support sector.

Be able to gain a National Police Clearance and Aged Care DHS Clearance to undertake a vocational work placement within the aged care sector.
Be able to commit to the course duration and time commitment.
Flu and COVID-19 vaccination aged care stream (unless medical exempt).
Course Fees
Full Fee
$2,300.00 AUD (GST exempt)
Note: Fee for Service students (full fee paying) are required to pay a deposit (to a maximum of $1500) with the balance of fees due prior to the completion of training. Alternately, payment by direct debit can be arranged with a deposit required for this option.
Subsidised Fee
$200.00 AUD (GST exempt) no concession
$197.00 AUD (GST exempt) Job Trainer eligibility required
Fees include a work shirt and tuition fees
This course may be subsidised by the Government of South Australia for eligible students. Please contact ATEC so we can assess your eligibility. https://www.skills.sa.gov.au/subsidised-eligibility
Additional Student Fees (individuals cost)
NDIS Worker Clearance and WWWC (Working with children check) – Approx. $64.35 AUD (TGSS free)
National Police Clearance (CV Check) - $49.90 AUD (this may also be required for placement dependent on organisation)
First Aid (if required) - $125.00 AUD
Subsidised Training – JobTrainer
Eligibility Explained: JobTrainer Fund - Department of Education, Skills and Employment, Australian Government (dese.gov.au)
Job seekers and young people, including school leavers, can take advantage of subsidised training to learn skills for jobs in demand. Under the extension, any Australian who wants to enrol in an aged care, digital skills, disability care or childcare qualification can also access a JobTrainer place, regardless of their age, employment status or prior qualifications.
This course is subsidised by the Australian Government and
the Government of South Australia for eligible learners under JobTrainer or low fee subsidy. ATEC will check eligibility criteria.
Note: Tuition and incidental fees will still require contribution by learners if eligible for funding.

Learner Requirements
Provide your Unique Student Identifier (USI). Apply for a USI
Provision of Australian legal photo identification for enrolment purposes along with the additional ID required for the 100 points needed for your DHS/Police clearance application.
Hold a current First Aid Certificate (if required by the organisation)
Clothing
To be supplied by participant:
Suitable, Modest attire; and
Closed in shoes.
PPE (Personal Protective Equipment)
Supplied by ATEC at training:
Gloves, mask, apron, glasses.
COVID handwash and cleaning equipment.
Outcome
On successful completion of all requirements of this course, learners will be issued with:
A transcript with a record of results; and a
Certificate for the CHC33015 Certificate III Individual Support (Disability).
Note: Learners who do not complete all the requirements of this course will receive a transcript for the units of competency that have been successfully completed.
Packaging rules
Core Units
| | |
| --- | --- |
| CHCCCS015 | Provide individualised support |
| CHCCCS023 | Support independence and well being |
| CHCCOM005 | Communicate and work in health or community services |
| CHCDIV001 | Work with diverse people |
| CHCLEG001 | Work legally and ethically |
| HLTAAP001 | Recognise healthy body systems |
| HLTWHS002 | Follow safe work practices for direct client care |
Elective Units
| | |
| --- | --- |
| CHCDIS001 | Contribute to ongoing skills development using strength-based approach |
| CHCDIS002 | Follow established person-centred behaviour supports |
| CHCDIS003 | Support community participation and social inclusion |
| CHCDIS007 | Facilitate the empowerment of people with disability |
| HLTINF001 | Comply with infection prevention and control policies and procedures |
| CHCCCS011 | Meet personal support needs |
Register your interest
If you have any questions about this or any course, reach out to us:
Call: 1300 112 832
Find us on Facebook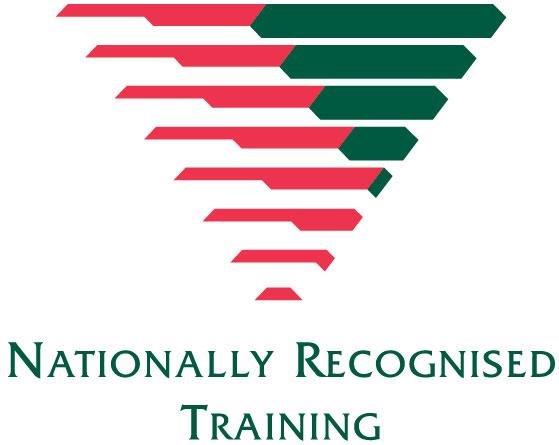 Pre-enrolment information
Download the Flyer for this course
Do you have a question about any of the information here?
Make an Enquiry